Don't be surprised if one day a team of auditors shows up to ask how and where you dump your debris. Foreign Object Damage control is a critical safety issue. It is also a quality-control clause in many outsourcing contracts, and a topic of federal and state regulations.
So, let's take a look at what to expect and how to prepare for FOD program audits. For instance, examples of questions that they might ask include: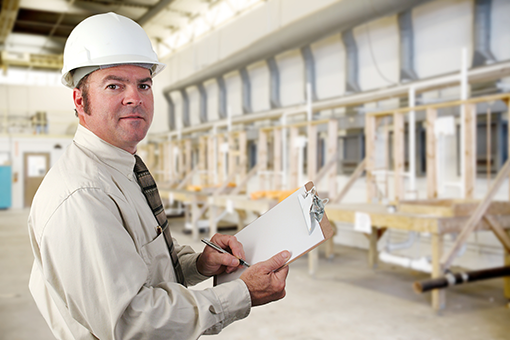 Are FOD-sensitive areas designated with signage and/or other visual markings?
Is access to sensitive areas controlled and are trained escorts available for visitors?
Are tools and supplies clean, inventoried and traceable in sensitive areas?
Are floor and ground surfaces swept on a regular and an as-needed basis?
Do all personnel practice "Clean As You Go" as a routine part of their duties?
Is sweeping, cleaning and disposal equipment adequate and in good working order?
Do you have a formal and documented FOD control and training program?
Are FOD incidents documented, investigated, and evaluated for corrective procedures?
Audits live and die on documentation. If you have a FOD program in place, make sure it is written up in a formal document that clearly spells out objectives, procedures and compliance. Keep a log and files of program related activities, such as:
Sweeping and cleaning sessions
Inspections and evaluations
Training sessions
Foreign Object Debris incidents
Foreign Object Damage incidents
Meetings
Memos and emails
Corrective actions
Assign a senior manager to own responsibility for the program and an administrative employee to maintain document files.
If an outside organization is scheduled to inspect your facility, prepare for it with a "mock audit." This includes conducting your own internal audit in advance, identifying and correcting any problems before the outside folks have a chance to find them.
Numerous resources exist that can help orient you to the process. For instance:
The International Air Transport Association has several audit manuals focused on airline ground operations.
For aerospace manufacturers, the International Aerospace Quality Group's 911 Auditor Guidance Material lists hundreds of suggested questions related to AS 9100 standards.
The Association of Internal Airport Auditors offers members the opportunity to share knowledge, learn skills, promote airport efficiency, and attend an annual conference.
The FAA recommends that internal audits be conducted by your facility's regular employees. This can be part of their regular duties and be on a regular schedule. Of course, if you suspect that staff has a poor safety culture, you may want to at least temporarily outsource your FOD program audit to a contractor.
In either case, the results will prove invaluable to your continuous improvement efforts. Overall, formal inspections of your FOD program will help you identify areas where personnel need better procedures, training, motivation or equipment. This means fewer FOD incidents, fewer headaches, and a more productive organization.